A&W App
After launching a beta test of Mobile Ordering, A&W asked us to explore a redesign of their Mobile Ordering App. I explored each section of the app and made UX and design recommendations to bring the app in line with their other digital and brand assets.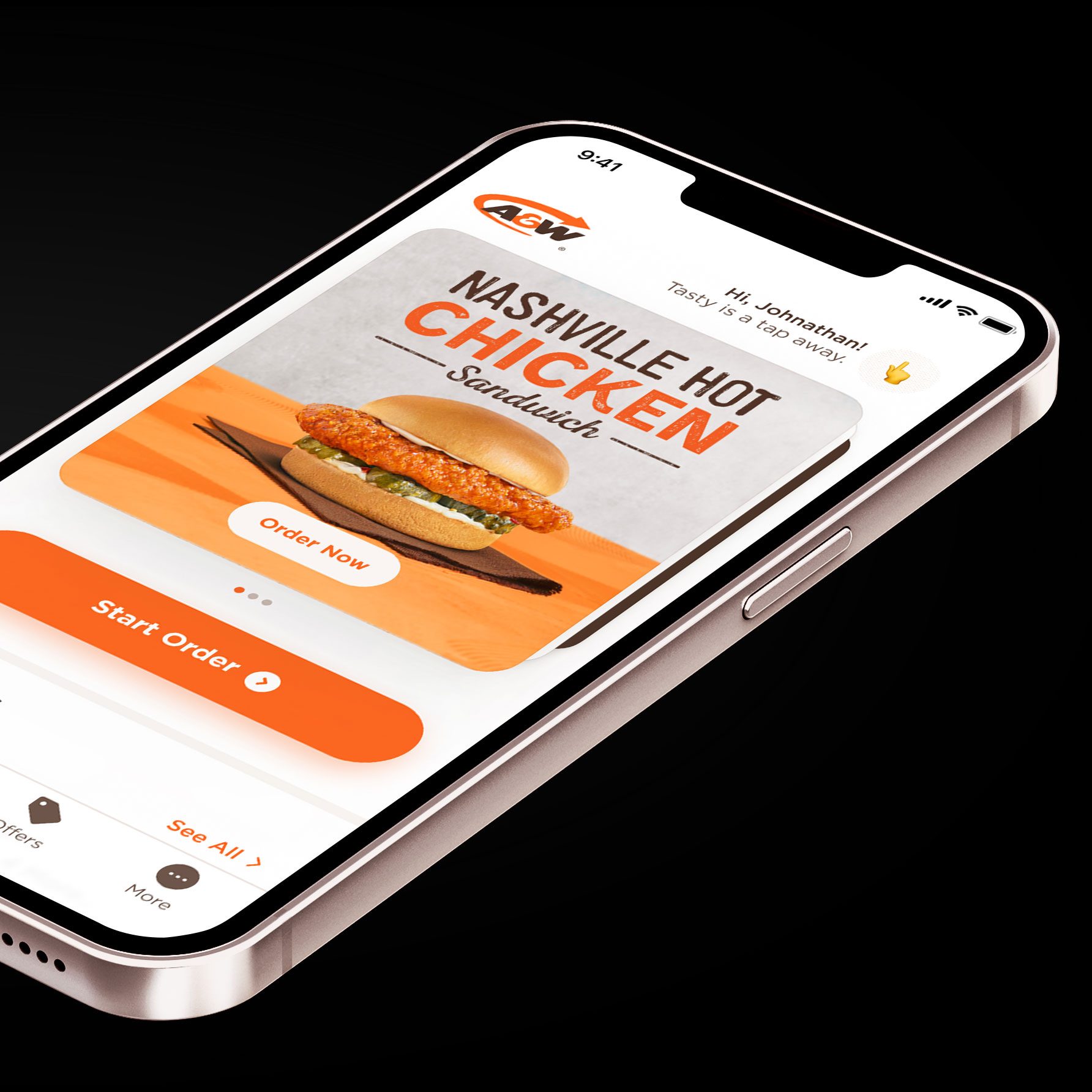 THE CHALLENGE
After a regional beta test, A&W was looking to launch their mobile ordering app nationally. The beta test app lacked consistency with A&W's existing digital experiences. Various screens also required a UX audit to increase usability for a larger audience.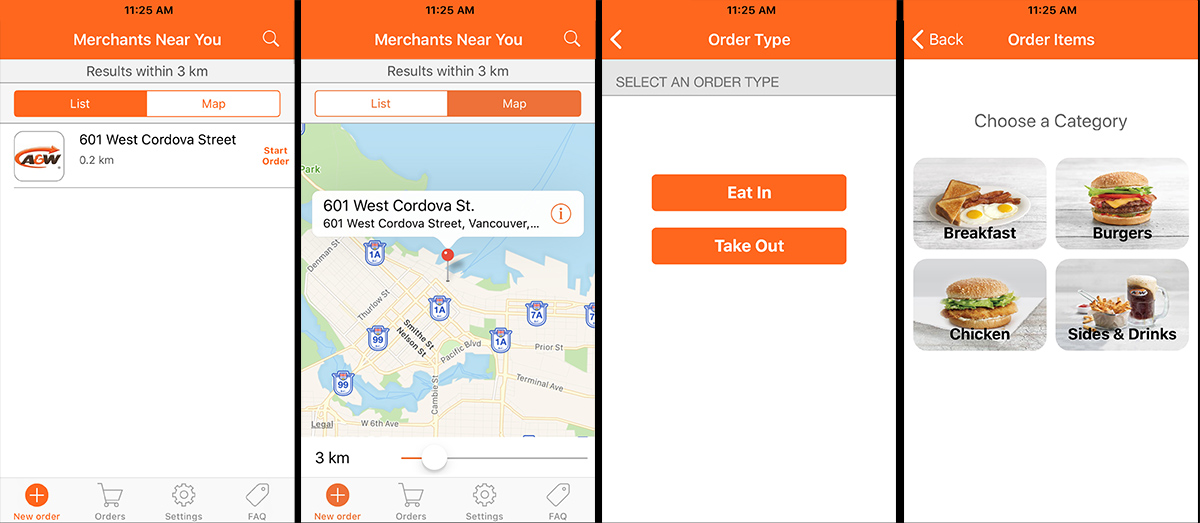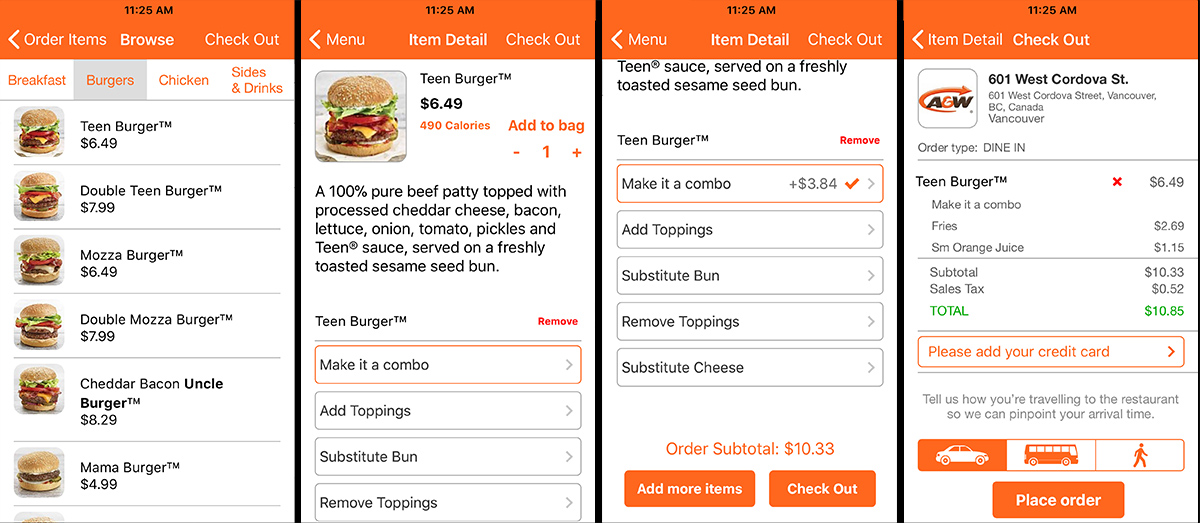 UX + UI Design
The main tab of the app is the New Order screen, with the first step in the process being to select a restaurant. In the beta app, the location selection was separated into two different screen views for the map and list, and the main action was unclear. I consolidated these two screens into a single view that allowed users to more easily select a location the way they wanted to. I also added a large primary action button to the screen, giving the user a clearer path forward.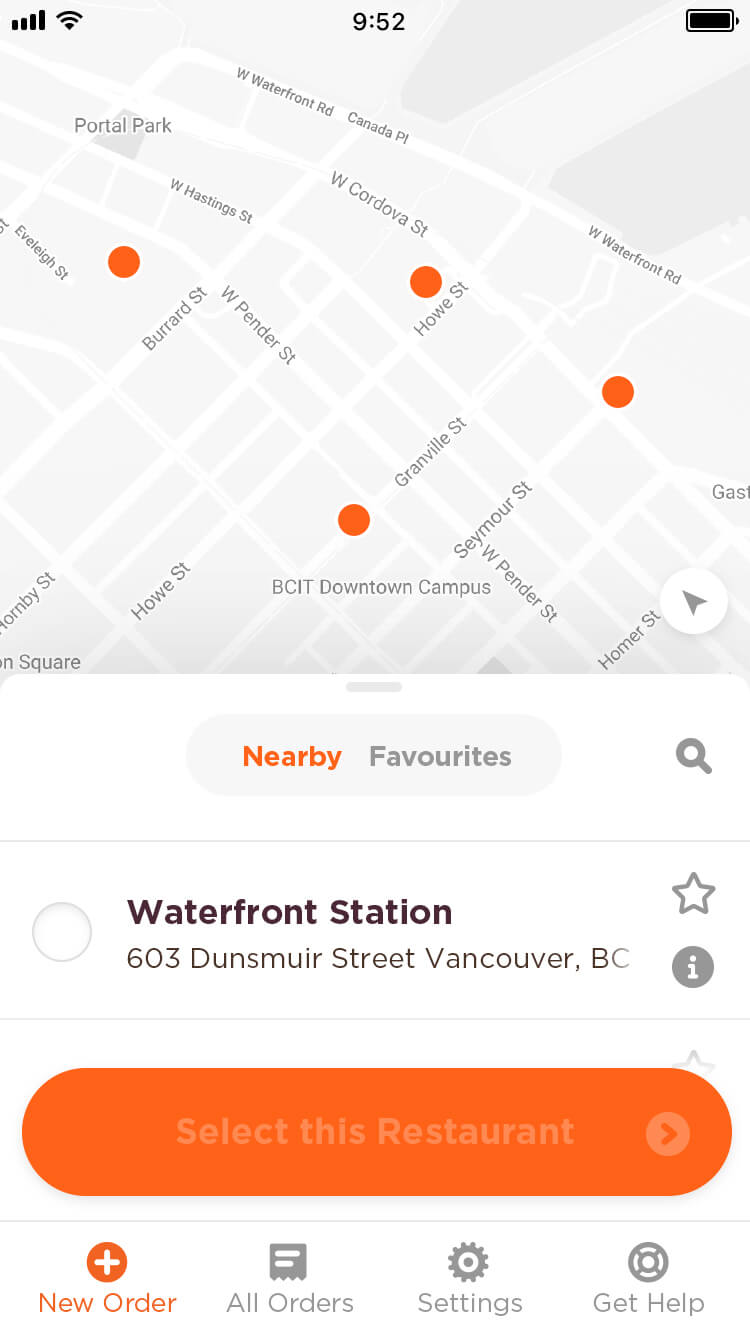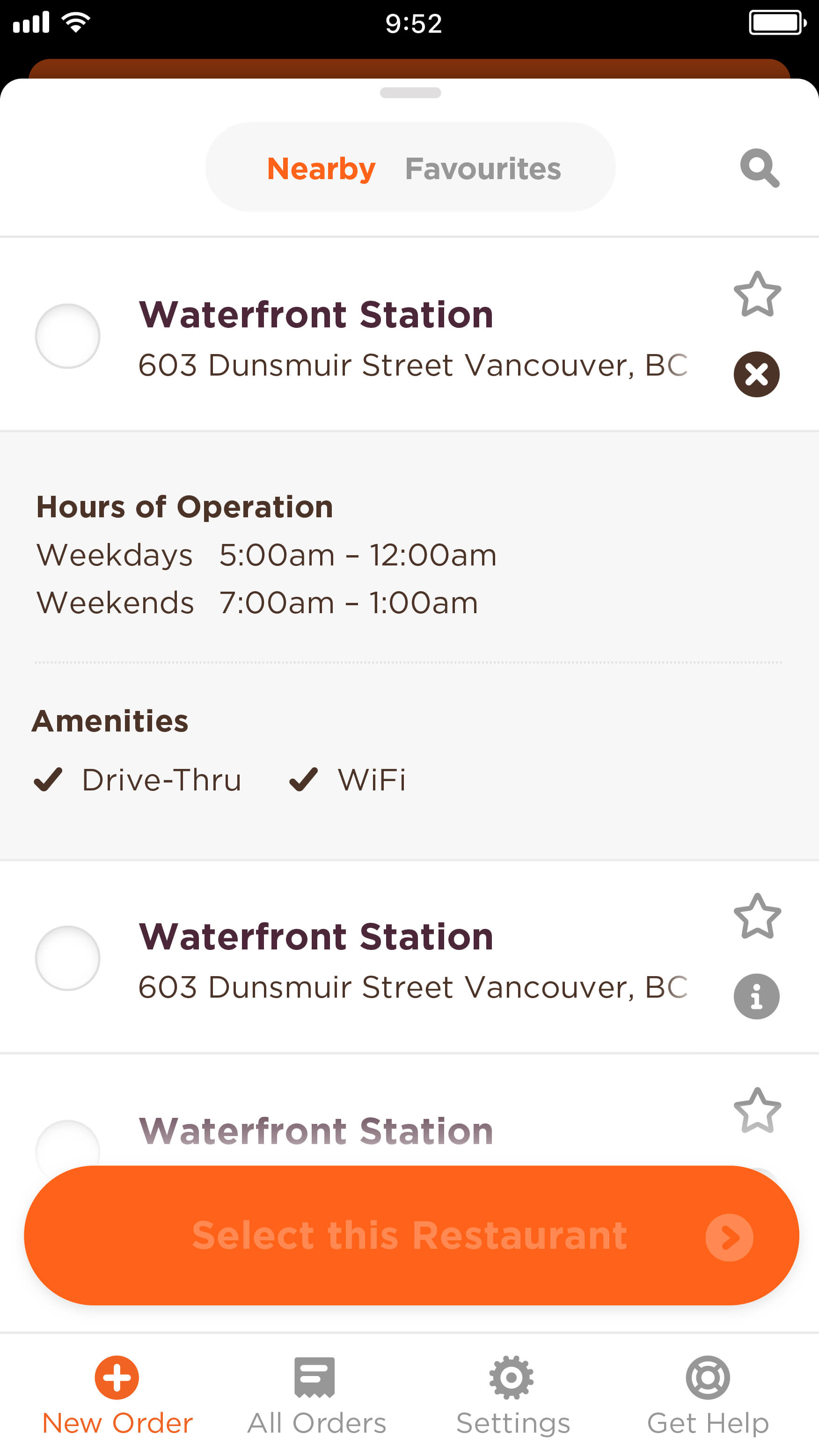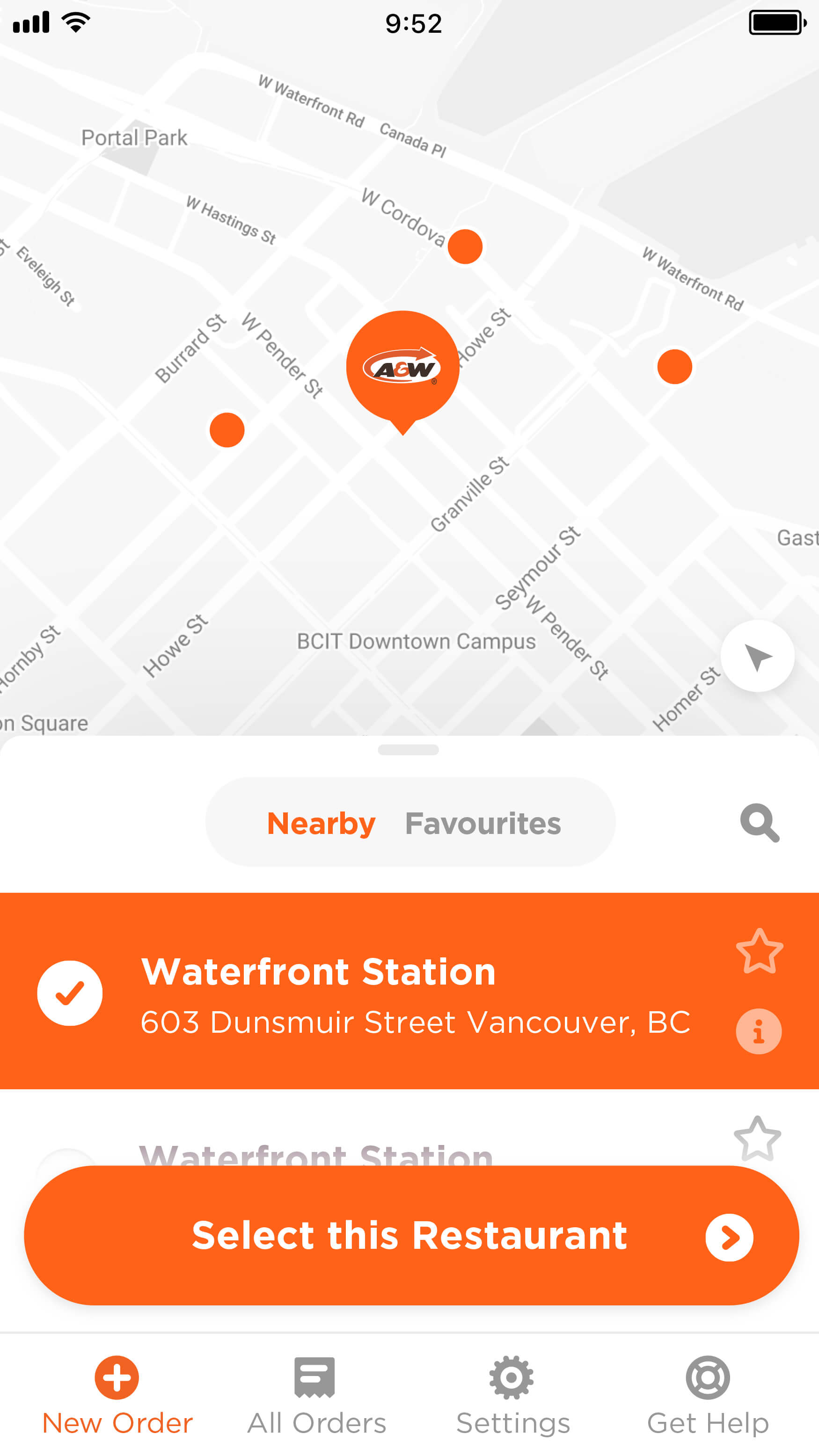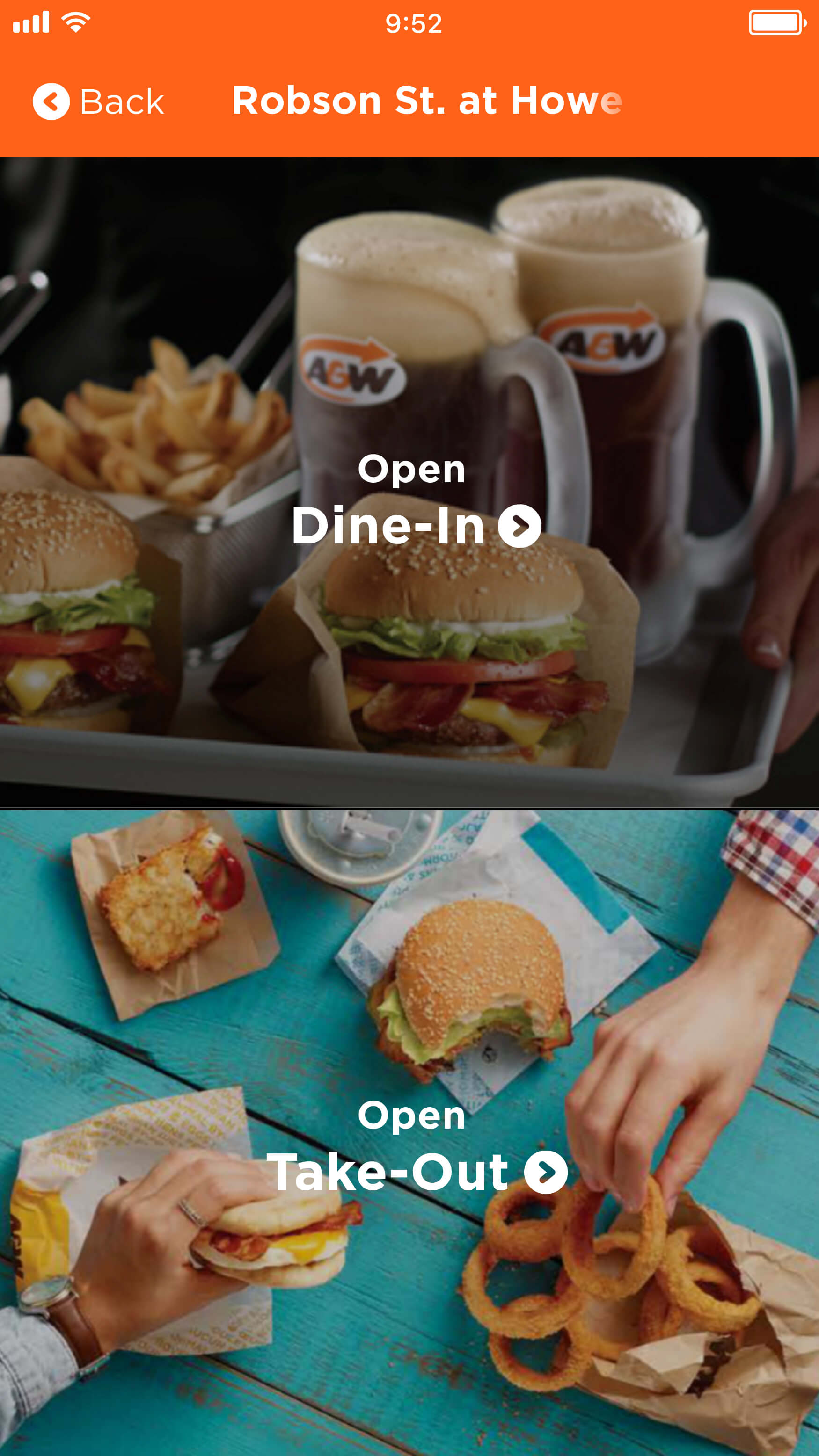 Previously, the item browsing screens were cluttered and had unclear user interface elements. I added a larger header with more branded elements and redesigned the tab selector so it more closely aligned with A&W's other digital properties. The item list was spaced out and made larger, making it easier for users to scan. At the bottom of the screen, I added easter egg brand messaging for additional personality.
The item detail screen was redesigned with larger food imagery and a simplified layout. I redesigned the segmented list so that similar items were more clearly grouped. A large floating primary action button was added to help users complete the task of adding the item to their bag.


I redesigned the bag and checkout screens with a new segmented list design that helped separate sections and make the information easier to parse. User interface elements were redesigned to improve clarity on what was tappable. A large floating primary action button was also added to assist users in completing their transactions.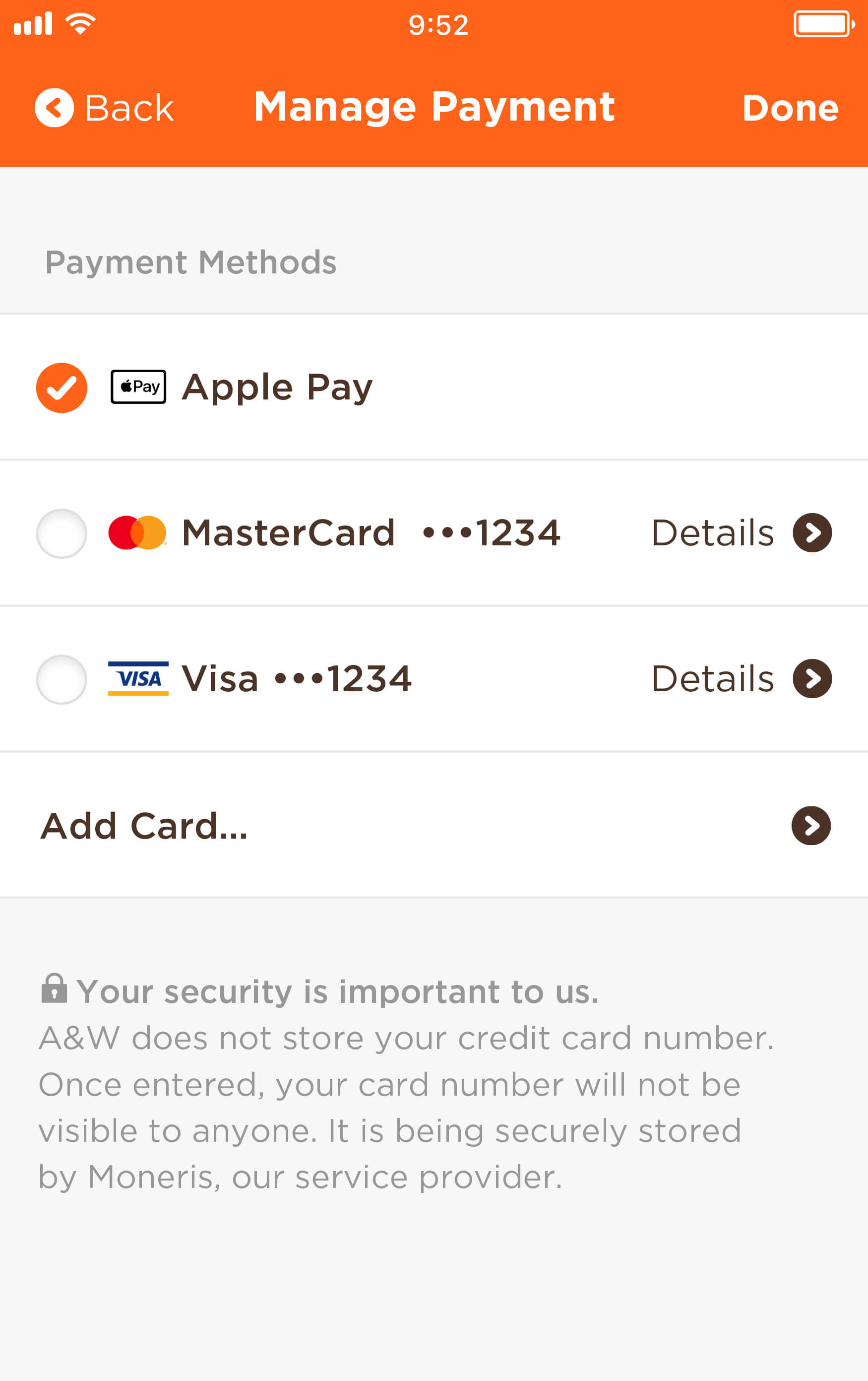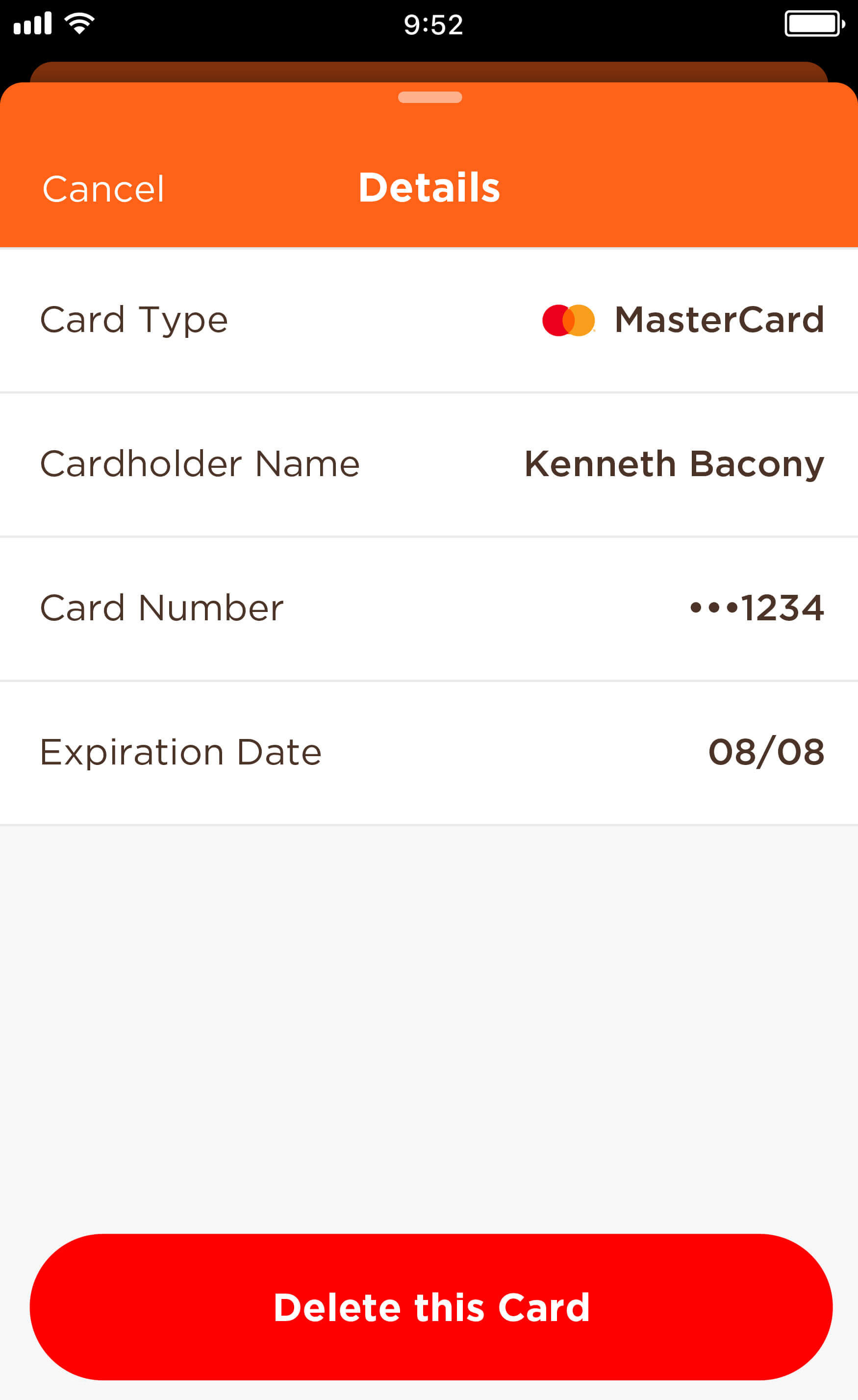 AgencyRethink

ClientA&W Food Services of Canada

ProducerKyle Hicks

<!╌ * * * * * * * * * * * * * * * * * * * * * * * * FOOTER CONTACTS * * * * * * * * * * * * * * * * * * * * * * * * ╌>