A&W Website
A&W is Canada's second largest chain of fast food restaurants. This complete website redesign affected millions of users across the country and built the design framework for all of A&W's digital platforms.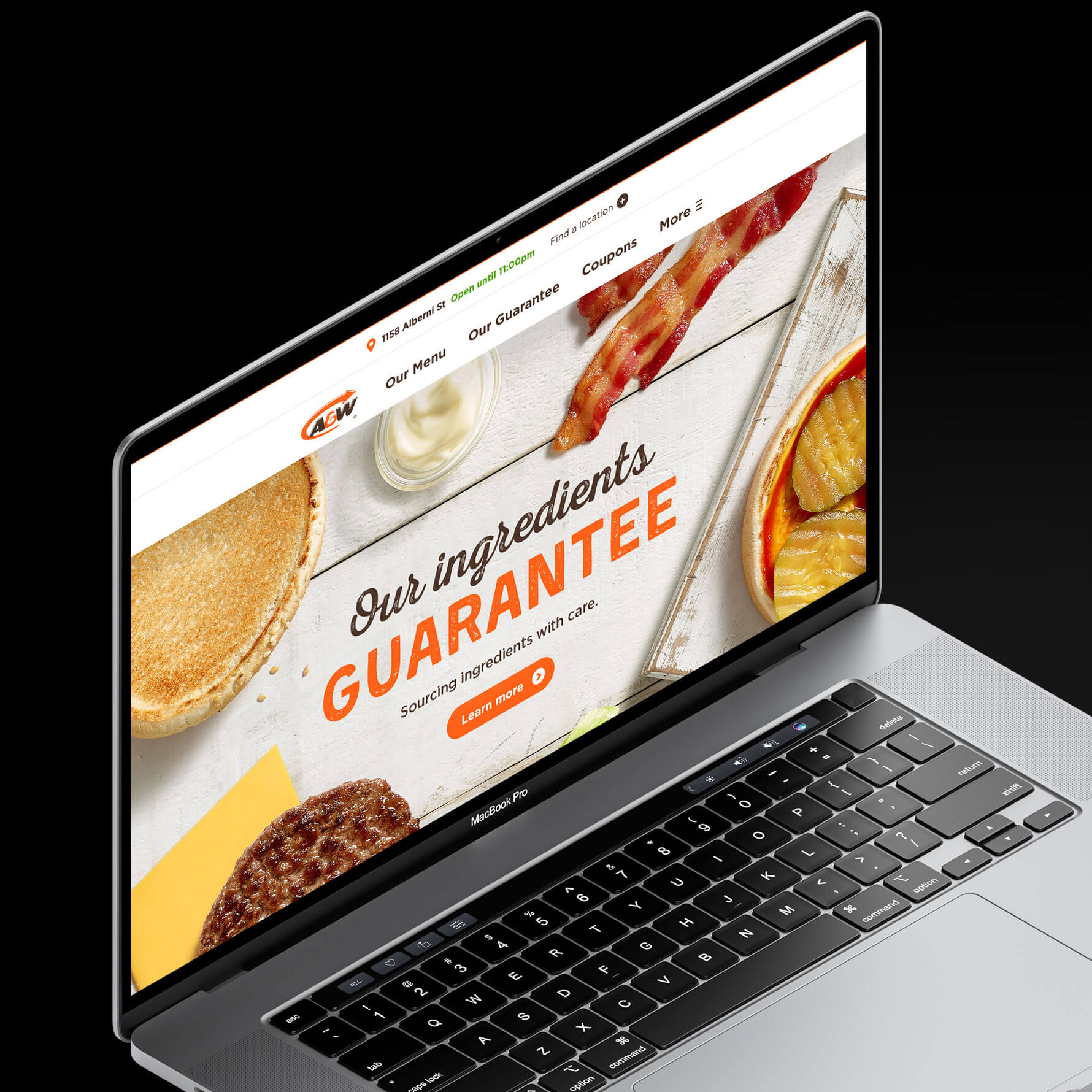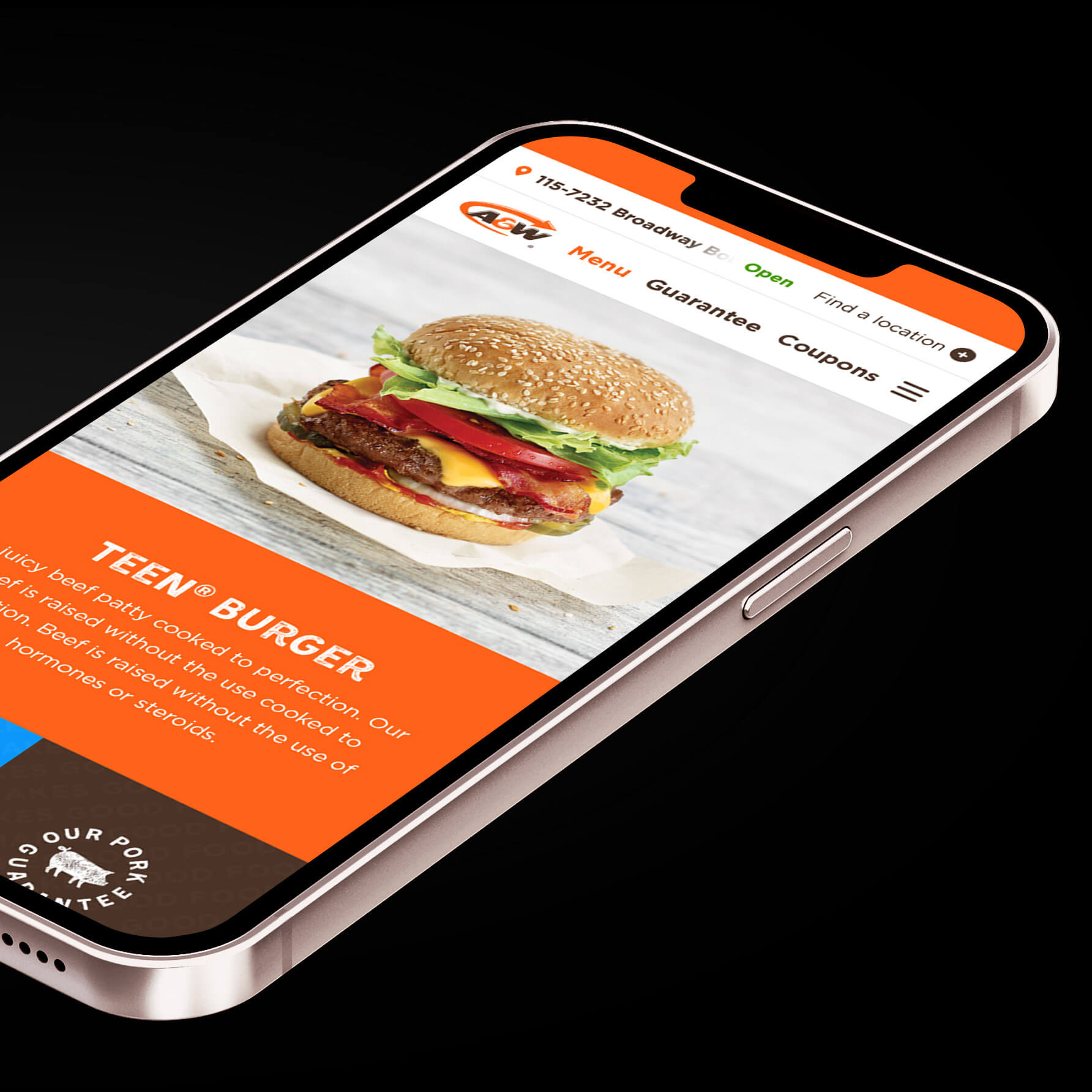 THE CHALLENGE
With multiple sites being designed at different times, A&W's digital presence was extremely fragmented, leading to an inconsistent brand experience for the user. Additionally, the fragmentation led to some sites having extremely simplified mobile versions, or not having mobile versions at all, which created a frustrating experience for users trying to find information on the go.
Our goal was to deprecate the separate websites and unify A&W's digital experience with a modern, responsive design, reducing pain points for users looking for information on mobile devices.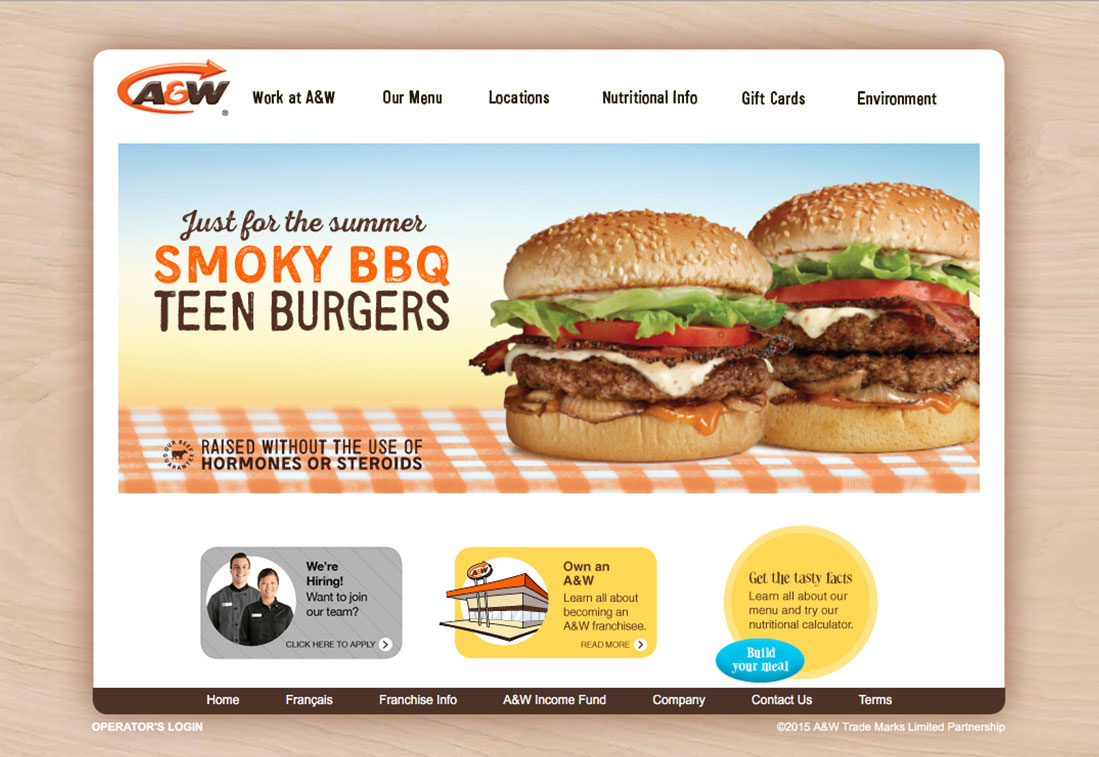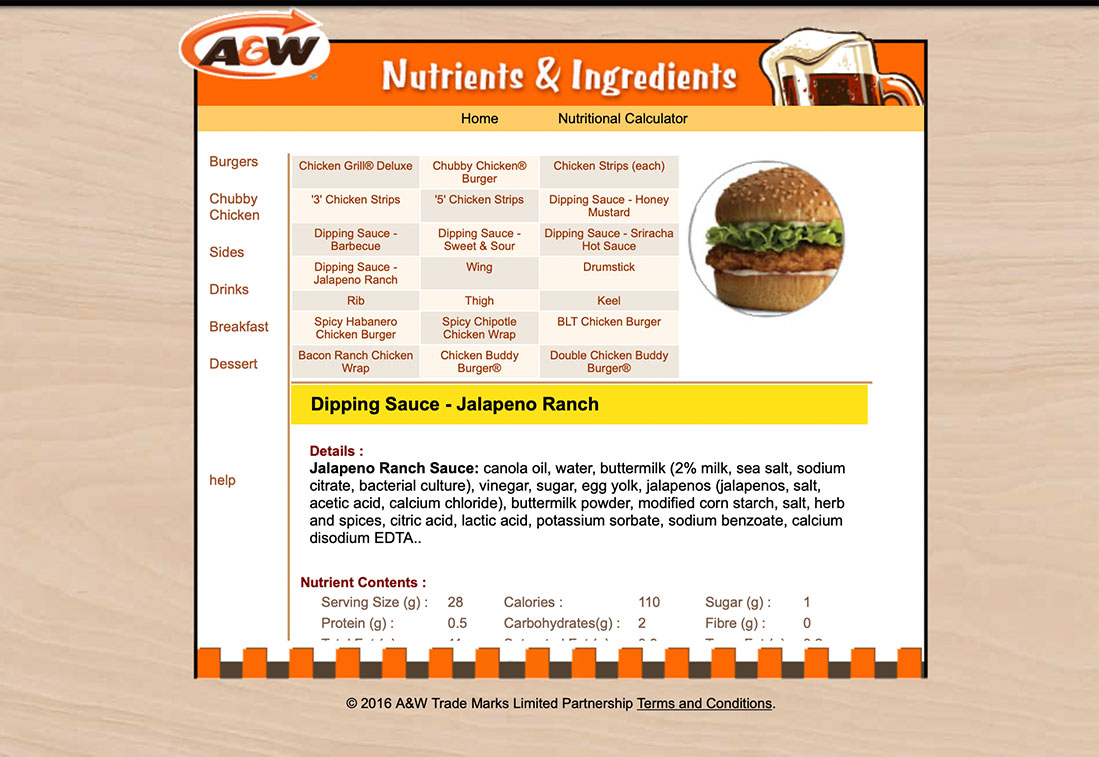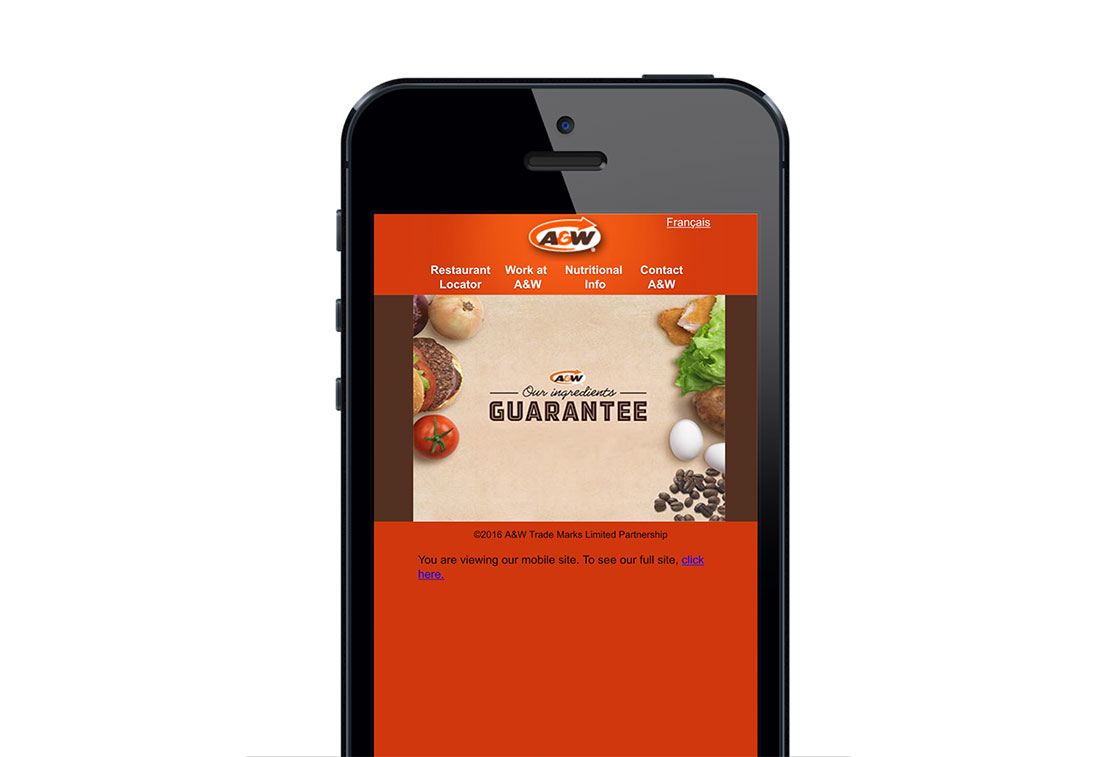 INFORMATION ARCHITECTURE
Based on analytic data, I surfaced the most popular pages in the main navigation. The finalized IA focused on food information, coupons and location information as these were the user's main goals when visiting the previous sites.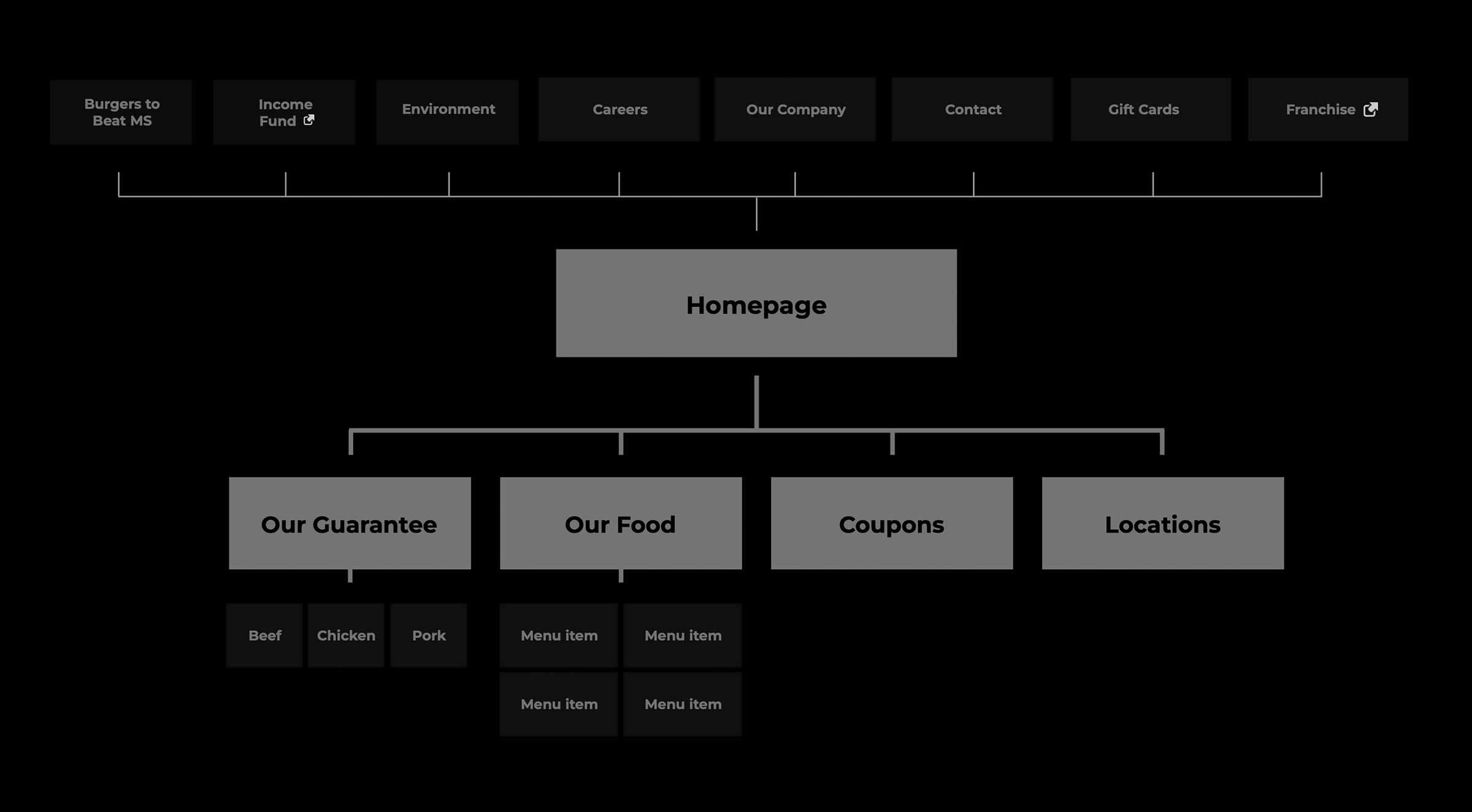 UX
After a competitive audit, I explored various layouts and creative concepts that allowed A&W to focus on their marketing efforts, while also enabling users to find the information they were looking for.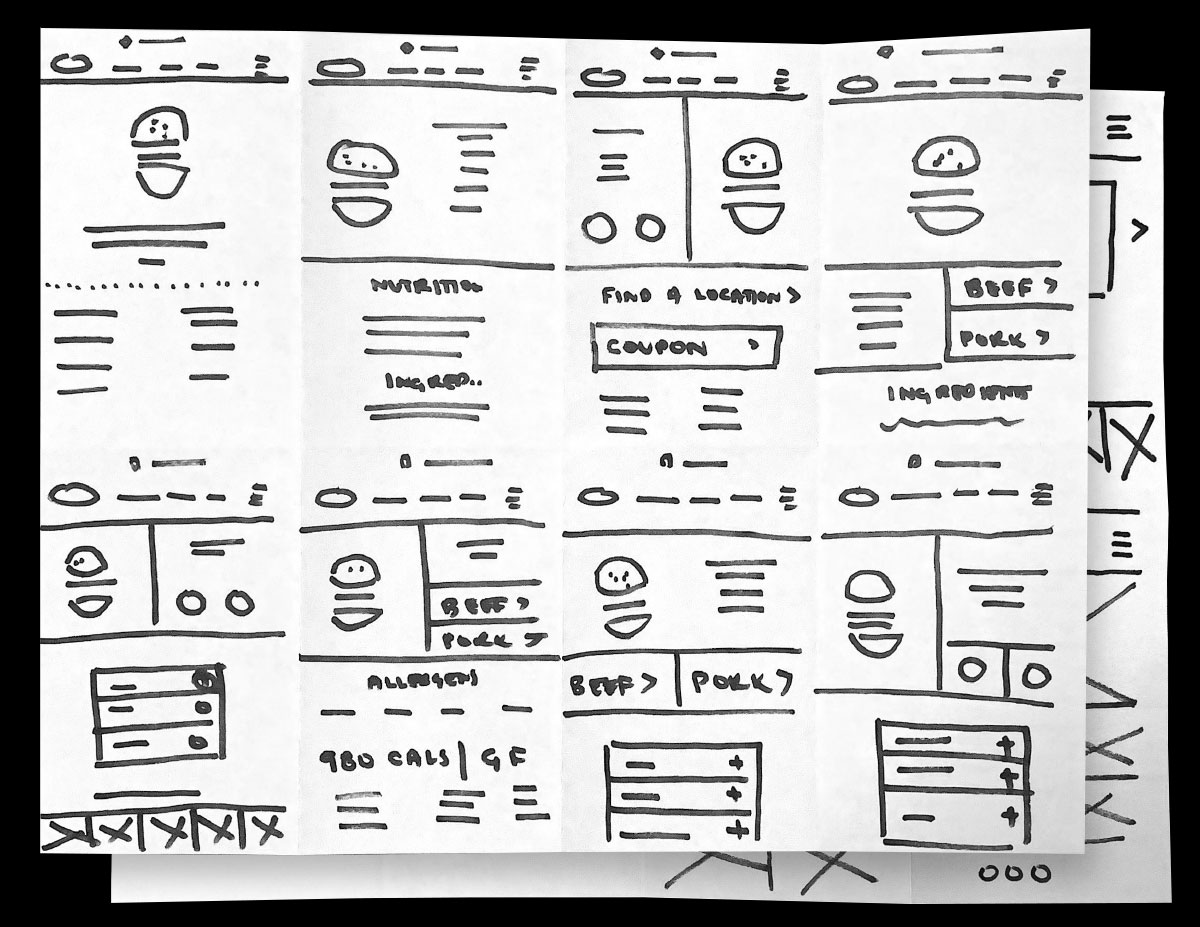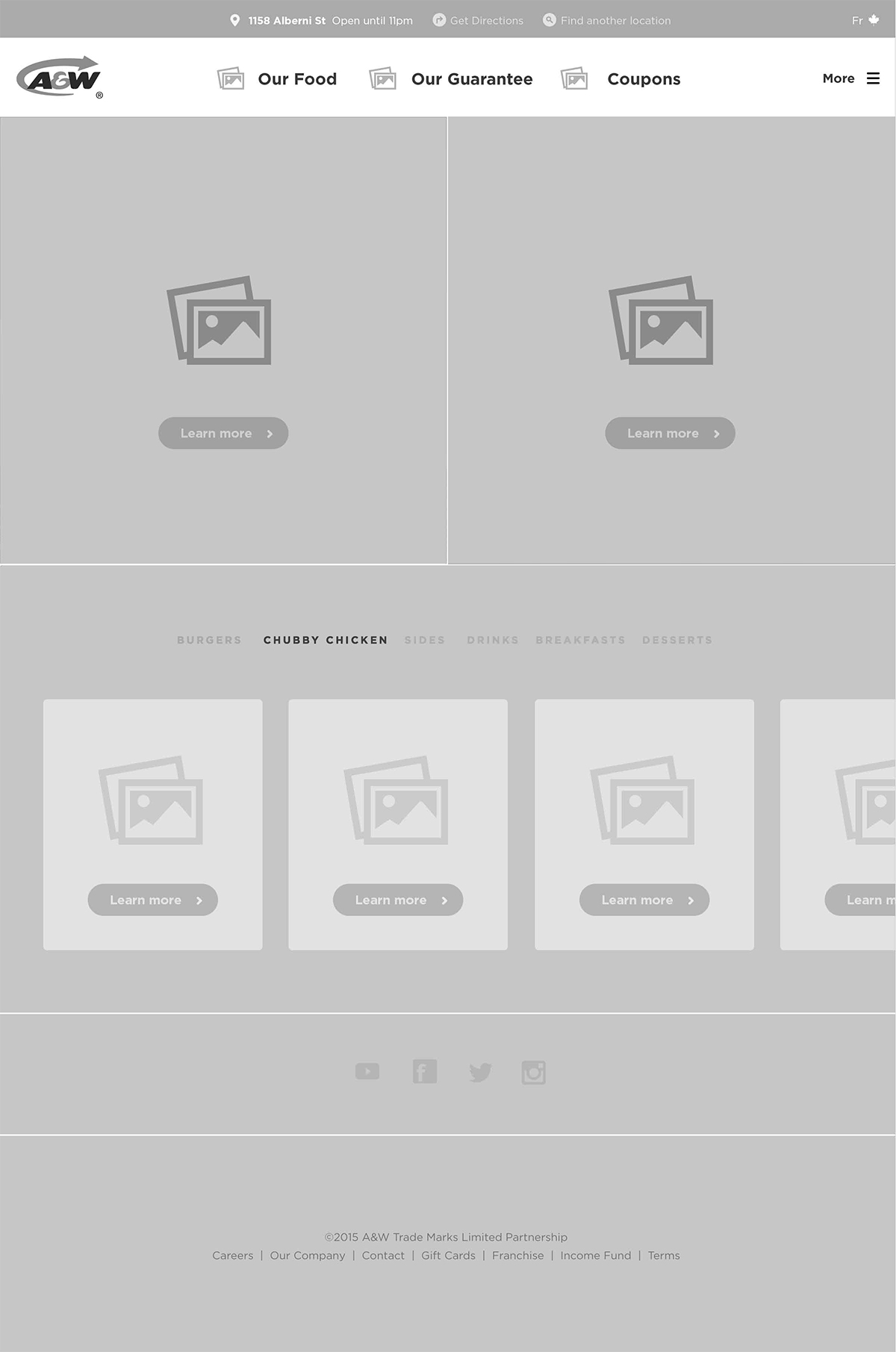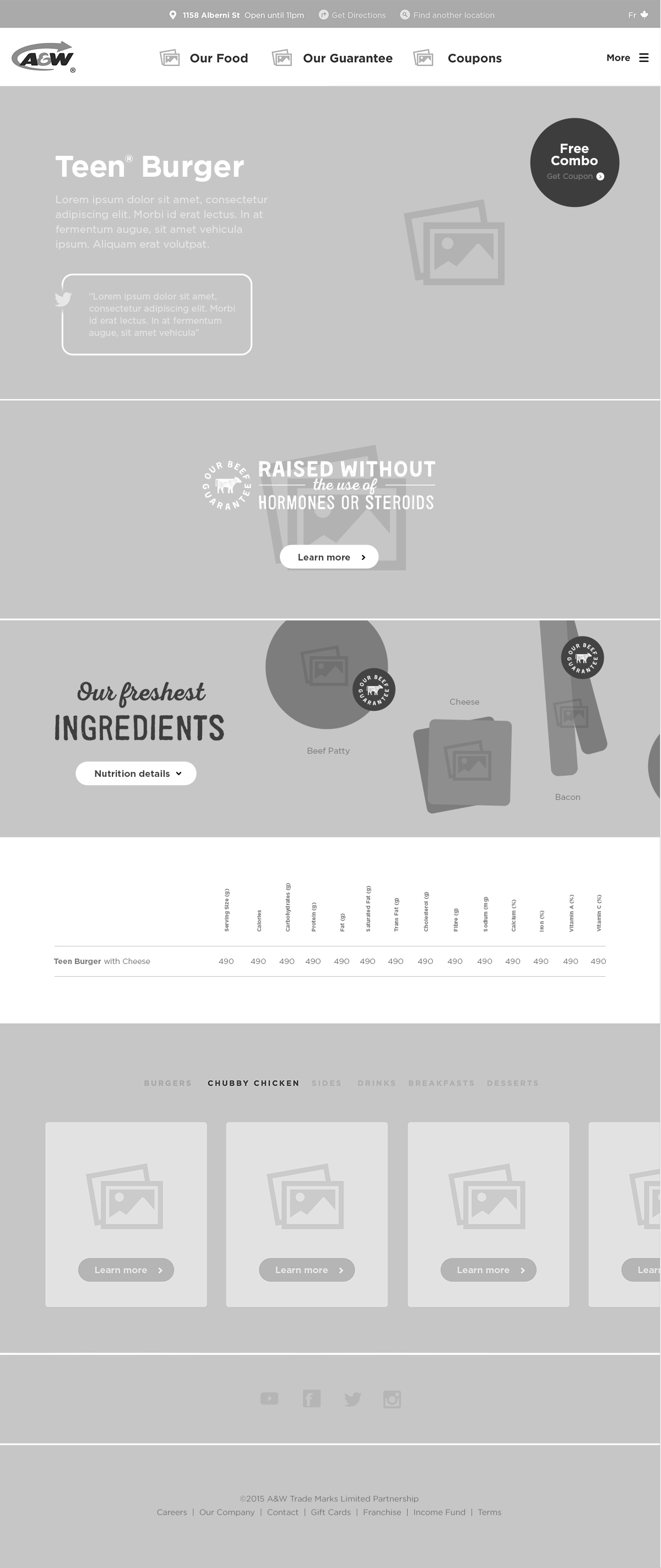 •••• LTE

•••• LTE

UI DESIGN
The final design consolidated A&W's digital presence on a single responsive website. Throughout, colour was used as an element to draw the user's attention or show interactivity. Clear and consistent typography increased accessibility for a wider variety of users.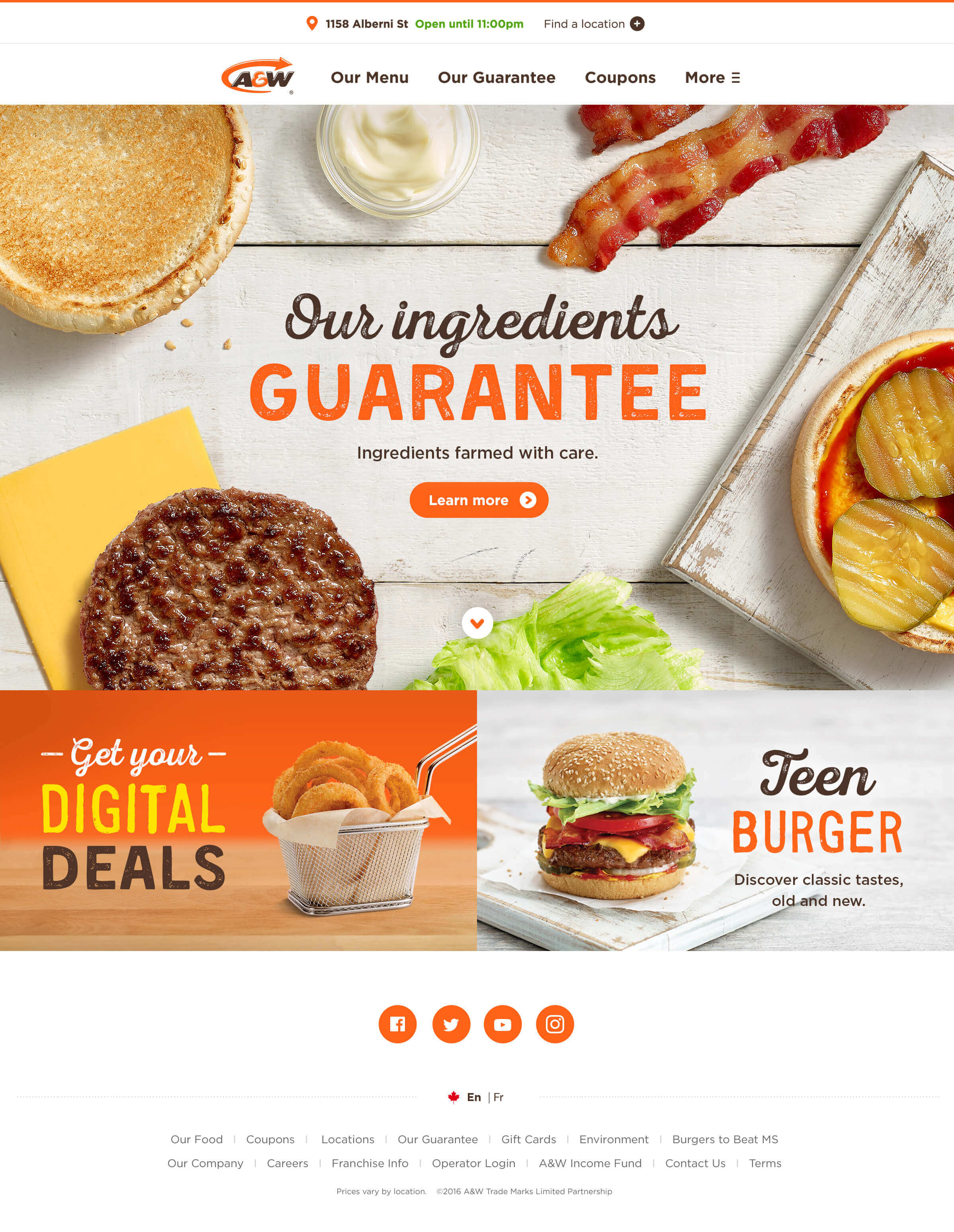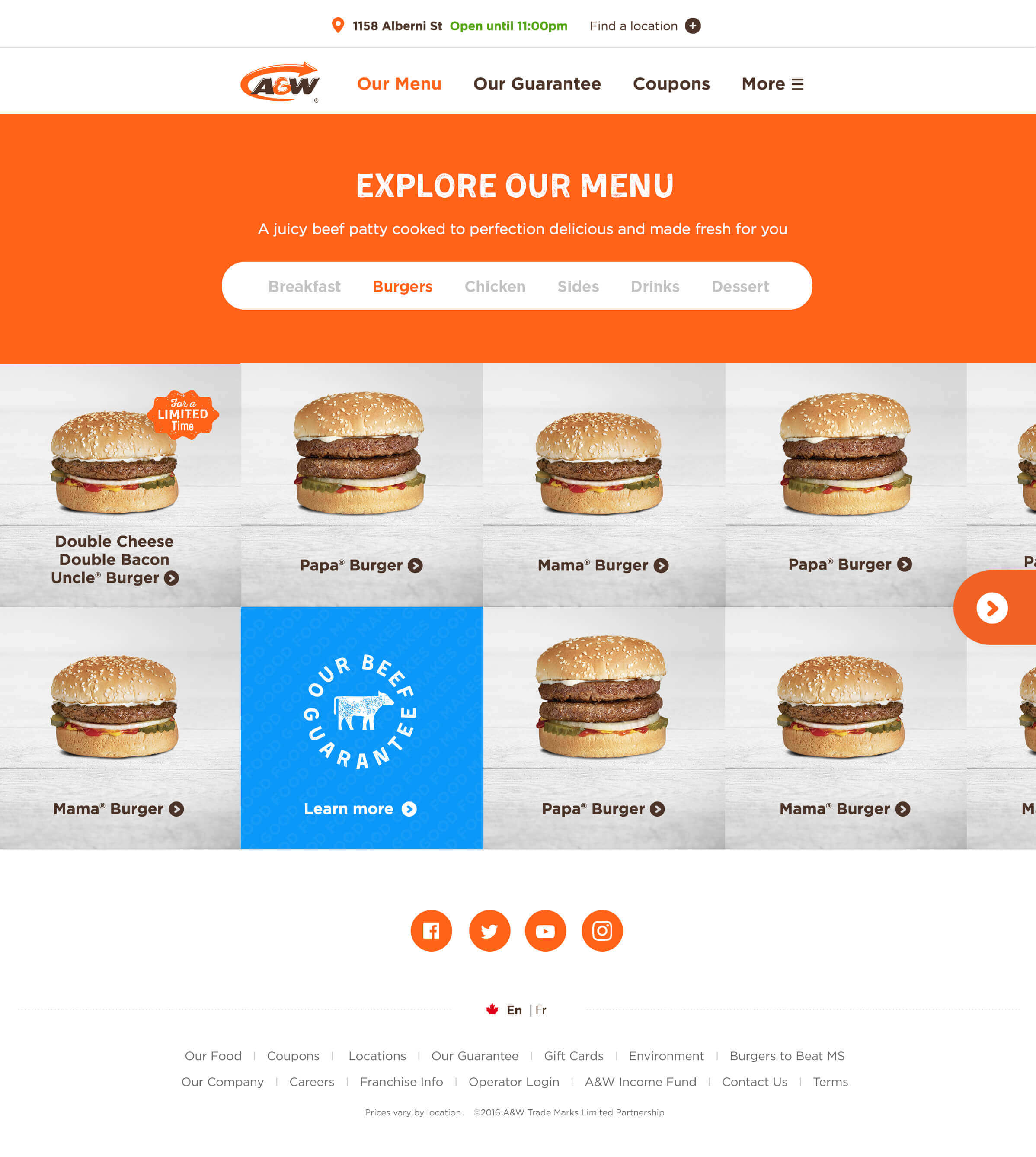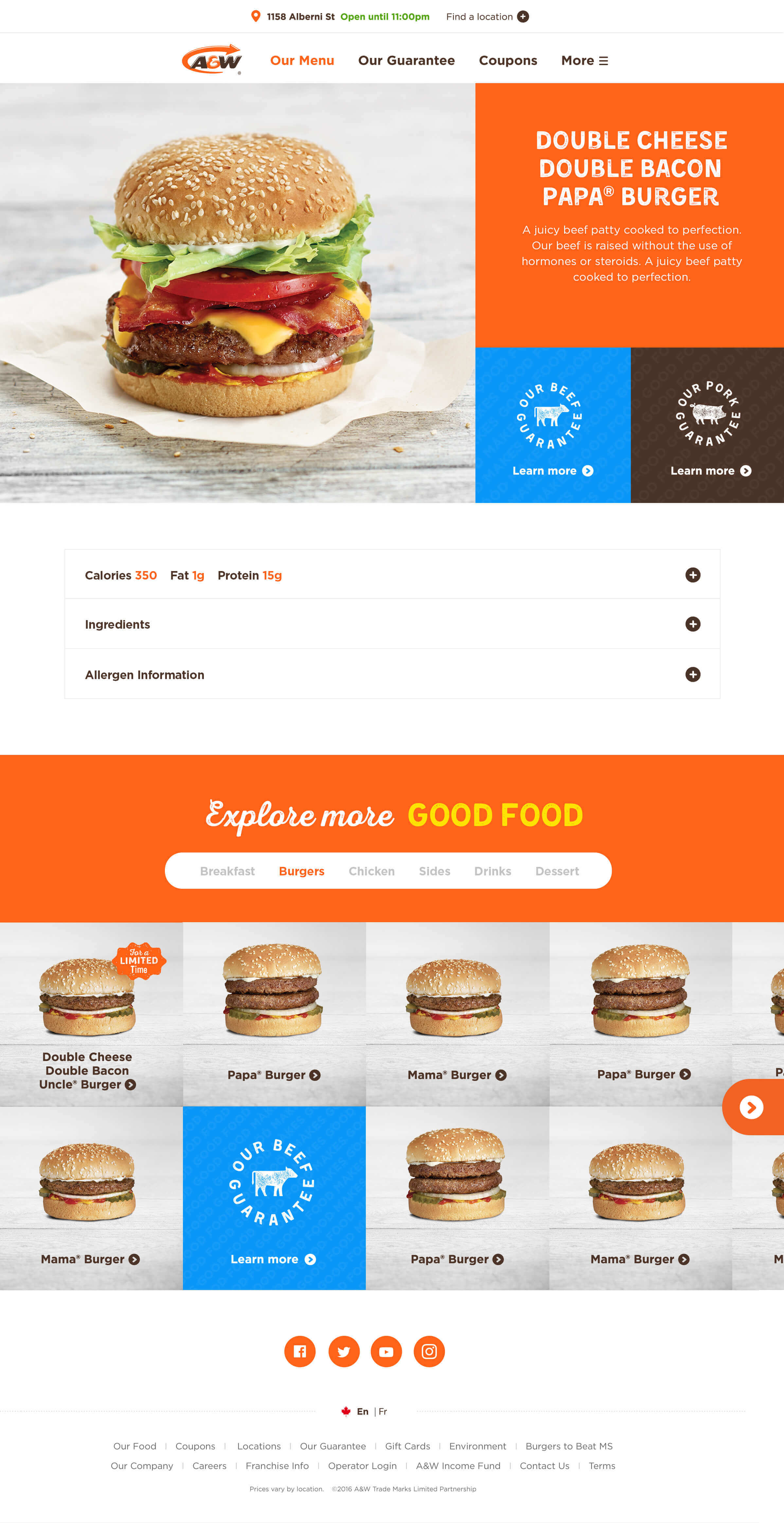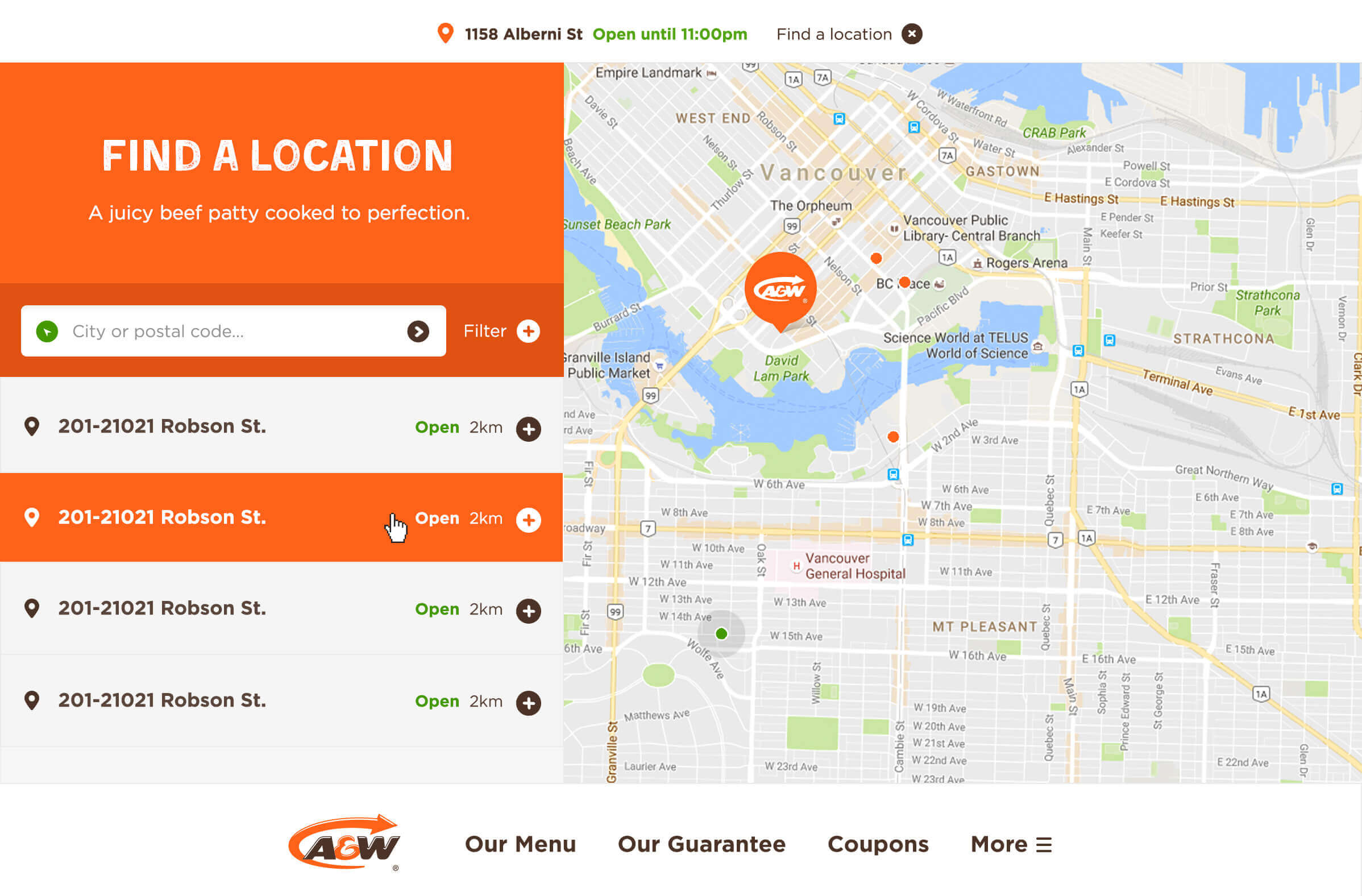 •••• LTE

•••• LTE

•••• LTE
•••• LTE

To give users additional context as they navigated through the site, transitional animations were added throughout.
•••• LTE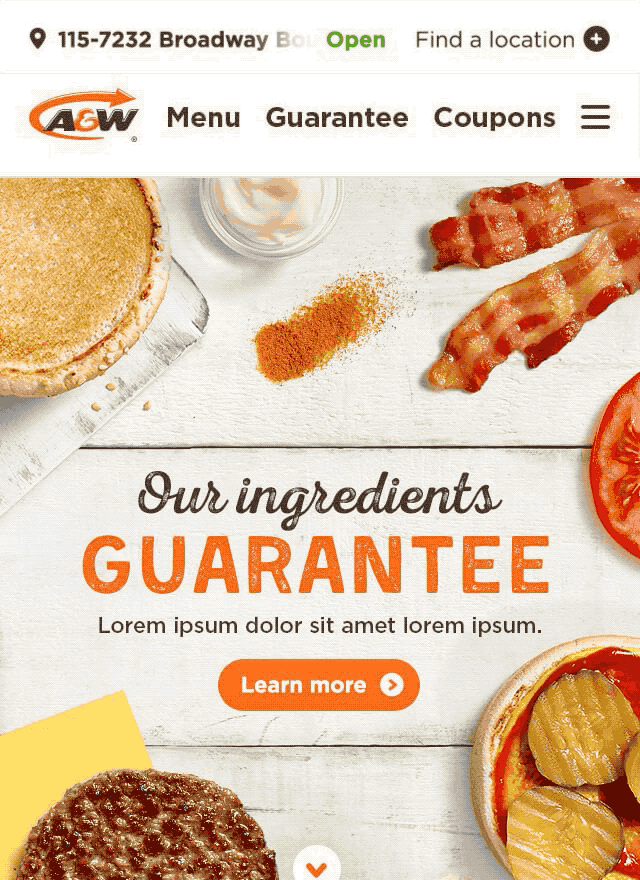 •••• LTE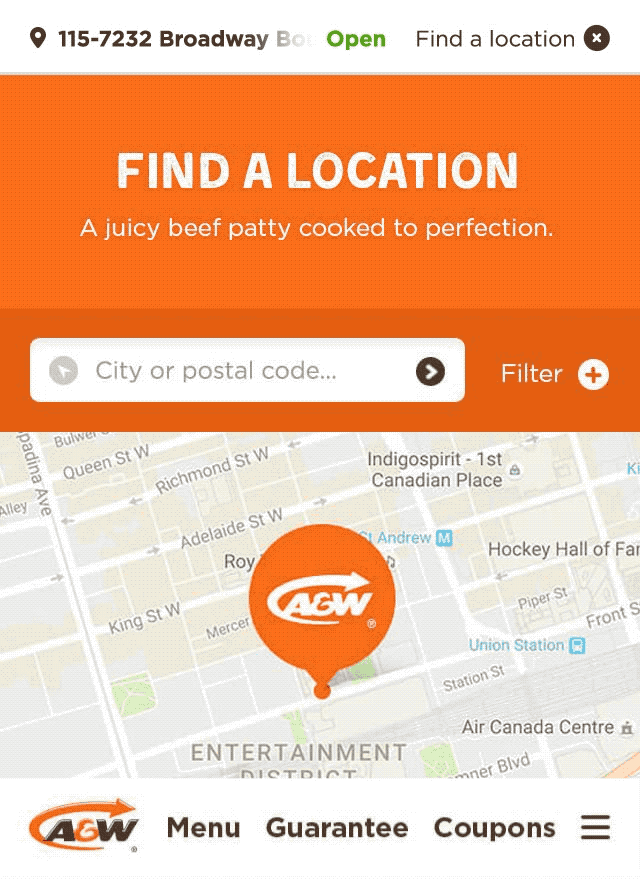 RESULTS
The UX patterns and styles established by this project have since informed A&W's entire digital brand, including their mobile app and in-store ordering kiosks.

AgencyRethink

ClientA&W Food Services of Canada

DeveloperBradley Gill

ProducerCynthia Cyr

<!╌ * * * * * * * * * * * * * * * * * * * * * * * * FOOTER CONTACTS * * * * * * * * * * * * * * * * * * * * * * * * ╌>